COVID-19 Precautions at ISO Physiotherapy 
As we know with COVID-19, circumstances can change very rapidly in the community.
At ISO Physiotherapy, it is our number one priority to ensure the highest standards of infection control and safety precautions are maintained whilst continuing to provide you with exceptional physiotherapy services.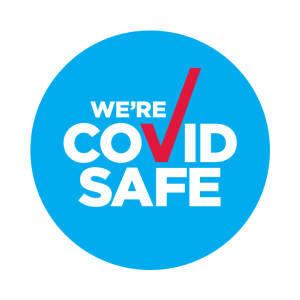 How do we ensure this before you walk in the door? 
- 48 hours prior to your consultation, you will receive an SMS and email to confirm your appointment. 
- You will be asked if you have been experiencing any flu-like symptoms and will be prompted to reschedule your consultation in this circumstance. 
- If you have recently been tested for COVID-19 , you will be asked to only proceed with the appointment if you can provide a negative result to our staff. 
What about when you arrive? 
- Upon entry, you will be required to sanitise your hands using our hospital grade hand sanitiser. 
- A mask will be provided if you happen to forget yours. 
- There is only one client allowed in the waiting room at any given time to minimise the number of contacts made. 
- We have a maximum of 2 physiotherapists treating at any given time who are separated by more than 4 square metres and physical barriers. 
- The treatment rooms as well as the waiting room are sanitised and cleaned between each consultation throughout the day. 
- New disposable bed and face liners are used after each consultation. - All gym equipment is sanitised after each use. 
- Physical barrier between client and reception staff. 
What about our therapists? 
- Our physiotherapists strive each day to ensure the highest standard of infection control and have all completed the COVID-19 Infection Control Course. This includes (but not limited to): 
- Washing hands thoroughly before and after each consultation 
- Wearing a mask as required by the NSW Government 
- Minimising contact with other therapists as appropriate 
- Have either completed or are in the process of completing their vaccination course.