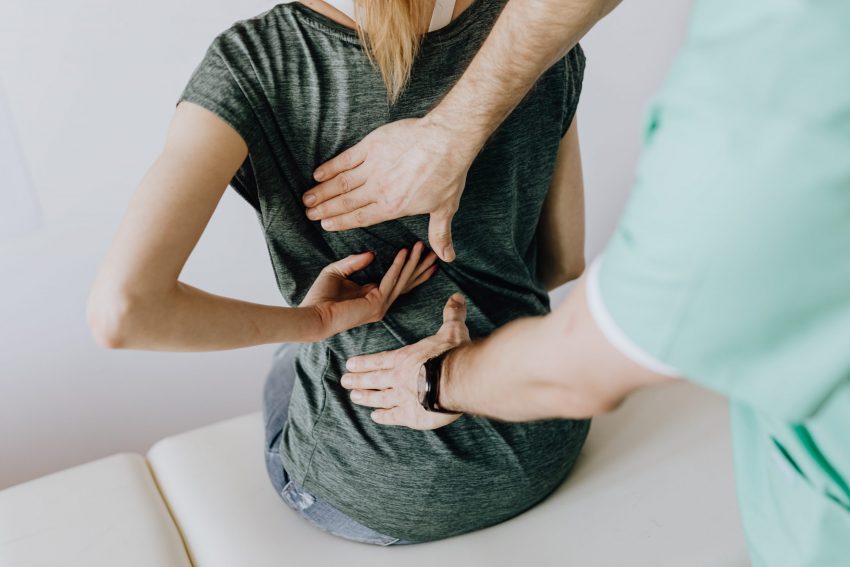 Here's How to Find the Best Sports Physio in Sydney
We're inching closer to summer, lockdown has lifted and most people are back at the gym. This means that finding the best sports physio in Sydney is something a lot of people might be looking for right now. Whether you have an ongoing niggle or want to make sure you return to playing sport safely, there are a few requirements we know you're probably looking for.
You'd like them to be close for convenience, preferably recommended by someone you know who has tried them out, and of course a clinic that provides the level of service you expect. So why is it so difficult to find the best sports physio in Sydney? 
Sports physio guidelines
As healthcare professionals, we are responsible for following the advertising guidelines of the Australian Health Practitioner Regulation Agency (AHPRA), which have strict rules and guidelines when it comes to advertising or promoting yourself in Australia. Some of the guidelines include not being able to claim themselves to be "the best", the inability to compete in advertising, and not being able to make statements or claims such as being able to 'fix' people. 
For consumers, this is great. It protects them from the exploitation of healthcare and limits the possibility of being 'sold' a service that isn't considered current best practice. People can sometimes be at their most vulnerable when seeking healthcare support, so these guidelines ensure that our physiotherapy clinics remain approachable and most of all, a safe space for patients to communicate and seek help.
Ways to find the best sports physio in Sydney
Here are some great resources to help you begin finding the best sports physiotherapist, and to get an overview of the most qualified physios Sydney has to offer. 
Referrals from your GP
If you're looking for the best sports physio, chatting to your GP is a great place to start, as they can offer recommendations and referrals for musculoskeletal injuries or conditions. They'll also likely explain the benefits of the Enhanced Primary Care Plan in claiming rebates for your sessions – a handy tip if you're going to become a repeat patient. However, on the flipside, GP recommendations can be narrowed down to who they know or who their in-house physiotherapist is.
AHPRA
AHPRA is a great resource in finding a registered health professional of any kind as their policies and standards are in place to protect anyone seeking help. All practitioners listed on their website are verified in accordance with their regulations, while their search engine allows you to narrow down your preferences by profession and location, making it simple to find someone near you.
Online
There are two major paid directories that list the therapists in your area. Although, there's not a lot of information on the quality of each practitioner, it does give a comprehensive index of choice.
Surgeons or Sports Physicians
Similar to GP's, Sports Medicine professionals or Orthopaedic Surgeons can also provide a recommendation or referral to a local sports physiotherapist. This can be for pre or post-operative physiotherapy or an injury that requires physiotherapy intervention. 
Word of Mouth
There's nothing like a recommendation from someone you trust. Speaking with others can be a beneficial way to find the best sports physiotherapist for you. Sometimes friends and family have needed to see a physiotherapist, or know of someone else who received great service, and through that, you might find the best sports physio in Sydney.
Make sure your physio is qualified
There are multiple ways to become a physiotherapist but there are some varying levels in qualifications and expertise. In order to practice as a physiotherapist, one must either complete an undergraduate bachelor degree in physiotherapy or a postgraduate degree in physiotherapy following undergraduate study. Then, one can complete further study in a particular area of physiotherapy: sports, musculoskeletal, neurological and many more.
At ISO Physiotherapy, our physiotherapists either have an exercise science background or extra qualifications in strength and conditioning, which further improve our exercise prescription and rehabilitation skills. 
Remember, we are always here to help! If you have any queries or need assistance, book in a consultation or call us on 02 8068 7737.