About ISO Physiotherapy
Formerly known as DK Physiotherapy - with clinics in Edgecliff, Randwick and Bondi Junction - and most recently functioning out of one clinic in Bondi Junction; the brand-new ISO Physiotherapy centre is a larger, state-of-the-art space located in the heart of Bondi Junction.
At ISO Physiotherapy, we strive to provide a comprehensive and holistic approach to our management of musculoskeletal injuries. With over 17 years of combined industry experience, our promise as professional practitioners is to ensure tailored physiotherapy treatment for each individual client; from general sports physio to ACL reconstruction and everything in between. 
We work closely with many of Sydney's top orthopaedic surgeons, sports physicians, exercise physiologists, podiatrists and general practitioners. These long-standing relationships ensure that our ISO community receives only the highest level of care.
However, what we love most is that we are a community-focused, allied health facility; so when you become a client, you become part of our ISO family.
So, what does ISO mean?
'ISO' stems from the word 'isometric' which refers to being in an equal and balanced state - something that is critical to healing the body. This resonates with our approach as physiotherapists and is at the heart of what we strive for.
It also stands for 'Individual, Specific, Outcome'. At ISO Physiotherapy, your unique circumstances and individual needs are integral to the assessment, treatment and management of your condition; and ultimately the success of your journey with us.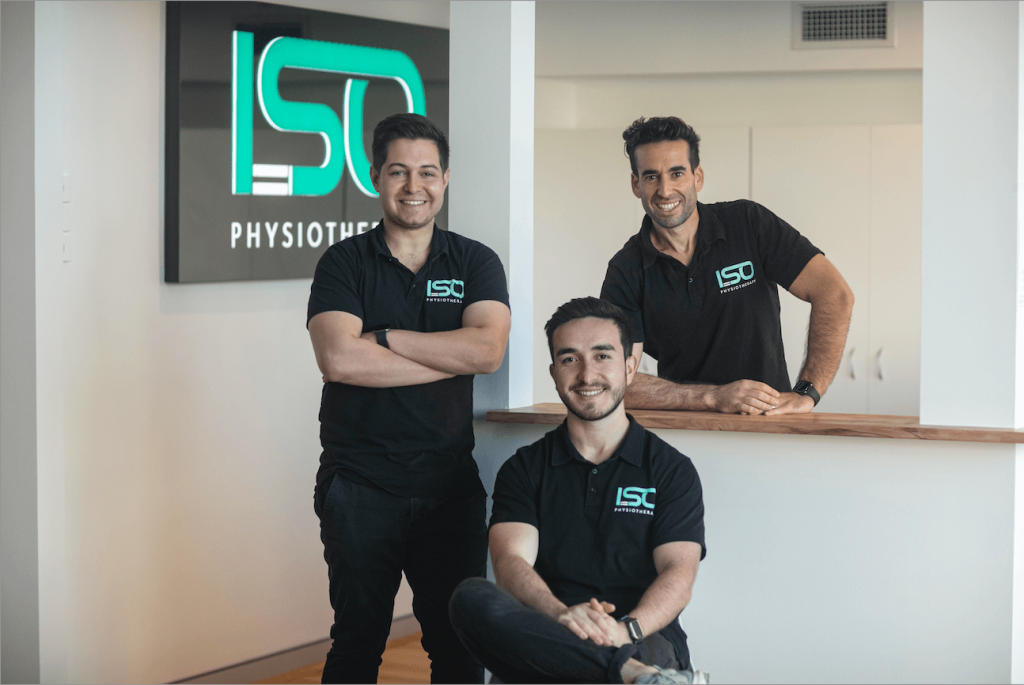 Individual
Everyone's rehabilitation journey is unique and must be treated accordingly. We make  individualised assessments and craft bespoke treatment plans that are tailored to your condition and needs.
Specific
The best way to achieve short and long-term goals is when they are hyper-specific to you. We work off SMART goal setting and our treatment and management reflects this.
Outcome
A successful physiotherapy session is one that produces desired and measured outcomes; meaning that between visits, you'll be able to track your progress.