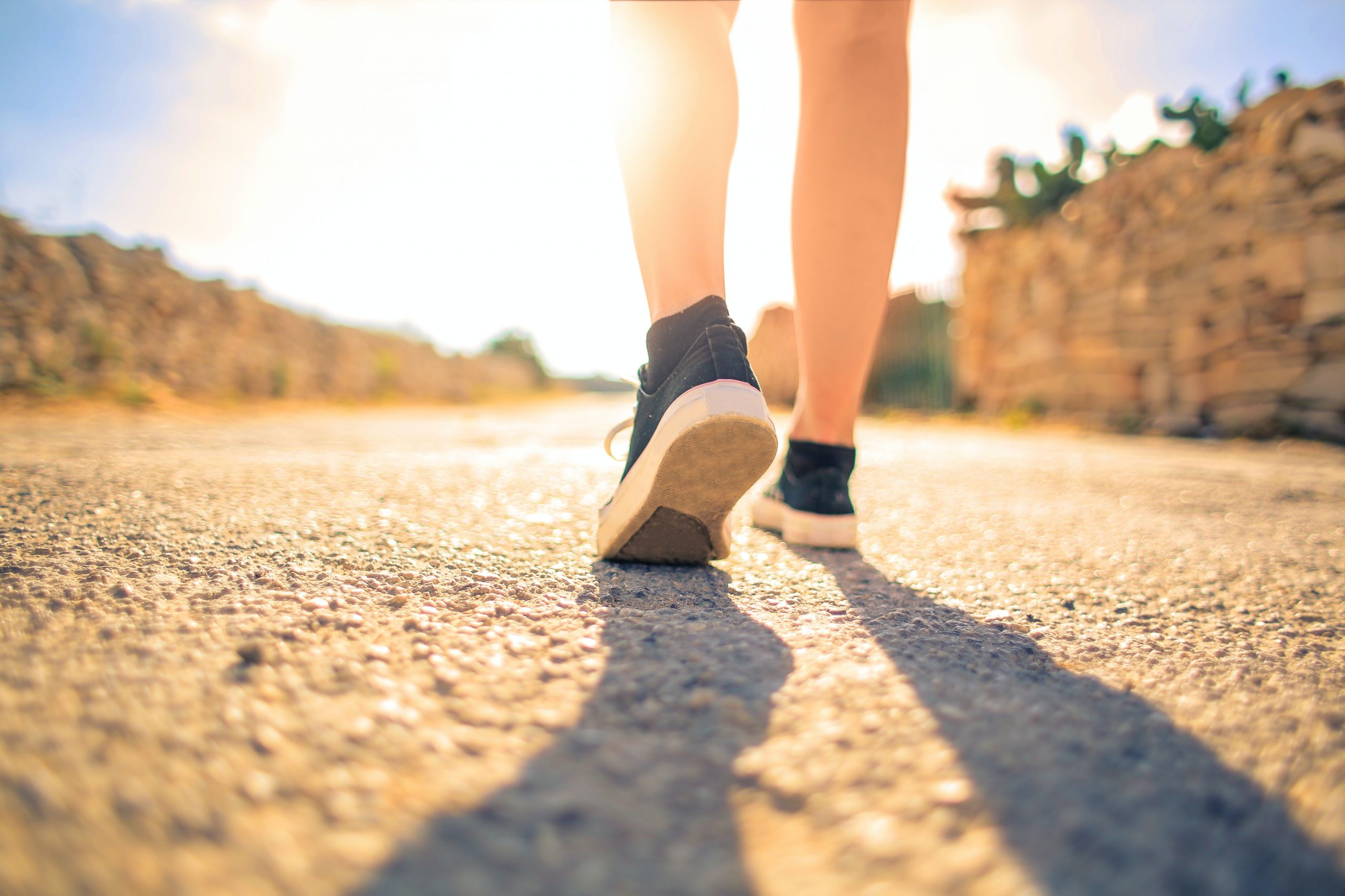 Do you suffer from pain at the bottom of your foot? Are the first few steps of your day excruciating? Well, you may very well have plantar fasciitis.
What is plantar fasciitis?
Plantar fasciitis, also known as plantar fasciopathy or heel pain, is a frustrating condition that is described as pain at the bottom (plantar) or inside (medial) aspect of the heel. The plantar fascia is a strong, three-part fibrous piece of connective tissue under the foot that originates from the heel bone (calcaneus) and extends out to the 5 toes. Its main role is to absorb and transmit force through the foot, and to maintain the medial arch of the foot when standing. 
The plantar fascia tolerates loads of up to 2-4 times your body weight depending on whether you are walking or running, and absorbs this load specifically during the later part of the stance phase of weight bearing. In short, it's strong!
How do I know if I have plantar fasciitis? 
The most common symptom of plantar fasciitis is localised, sharp pain in the bottom and/or inside of the heel. This is especially sore in the morning when taking the first few steps, because at this point the plantar fascia is stiff from a night of immobility.
It is also common to experience pain when standing or walking after a long period of sitting. Some activities that can flare up the pain include walking, standing for long periods of time and running; all of which can be worsened by poor footwear. To be certain that you have the condition, it's best to seek professional advice from your physiotherapist. 
Plantar fasciitis risk factors
Plantar fasciitis is common across the lifespan, affecting mainly runners, as well as the older, more sedentary population. 
Some plantar fasciitis risk factors are:
Excessive weight, placing excessive loads on the plantar fascia

Sudden increases in training load

Poor footwear 

Previous history of foot injuries 

Biomechanical imbalances of the foot and lower leg 
Unfortunately plantar fasciitis can be quite painful, especially when it's in its early phase. The condition can take anywhere from a few weeks to a few months to settle down, depending on several factors. 
If it becomes a problem for longer than a few months, the intensity of the pain tends to be more manageable. 
Plantar fasciitis treatment
There are multiple things you can do to manage plantar fasciitis.
Load management 
Alter your training regime by manipulating certain training factors like the intensity, frequency or duration of training. You can also modify the amount of loads going through the foot by choosing low-impact exercise such as using bikes, cross trainers, or going swimming.
Good footwear
Sturdy, supportive footwear can make all the difference to the amount of pain you might feel from plantar fasciitis. Wearing a shoe that is cushioned and allows your toes to move freely is recommended. Footwear that can worsen the symptoms of plantar fasciitis include high heels, thongs, and inexpensive shoes with thin soles. 
Plantar fasciitis physical therapy
Physiotherapy can really help you treat plantar fasciitis. For short term symptom relief, things like calf stretching, foam rolling the calf and bottom of the foot, and plantar fasciitis stretching can really help.
Long term treatment, however, involves strengthening. Calf strengthening (especially with the big toe extended) and exercises that focus on both of the calf muscles (gastrocnemius and soleus) whereby you utilise both bent and straight knees, can work wonders.
If you are struggling with plantar fasciitis pain or want to get an assessment of your pain, book in a consultation or call us on 02 8068 7737.